Twenty one year old beauty mogul: Kylie is DEVASTATED & Overwhelmed from recent KYLIE SKIN fail!!!

In recent weeks, after launching her NEW KylieSkin Care product line, Kylie Jenner is receiving a lot of major pubic backlash, causing a media frenzy, after posting a very short video on youtube of her "everyday skin care routine"
Supporters of the brand are posting pictures and videos using the products and demanding their money back. They are saying that the products do not work and are causing bumps, burning eyes and redness. Youtube and the gossip blogs are on fire with claims of the Kylie Skin scam and how they are requesting their money back.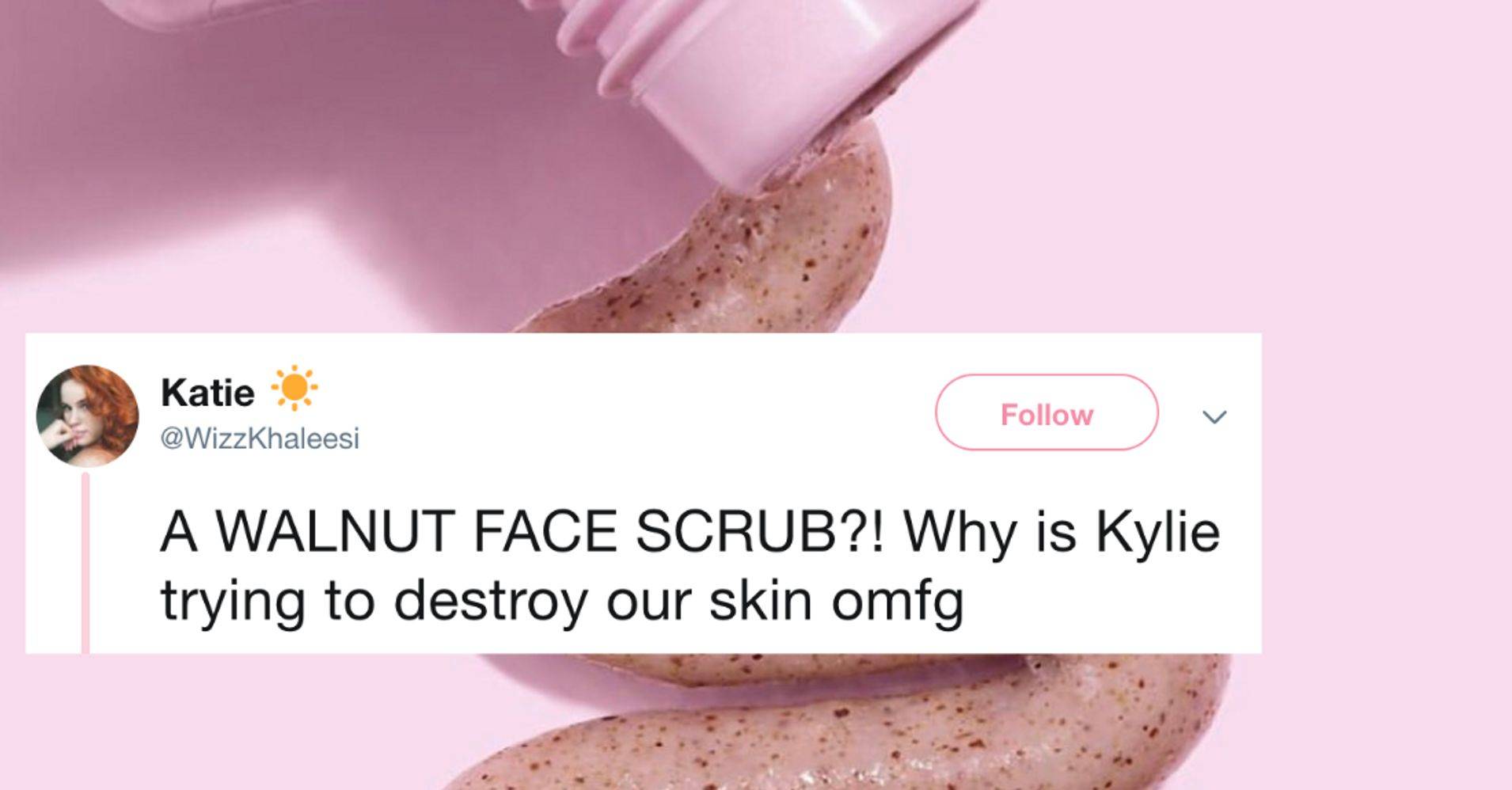 Dermatologists are pissed!
Even Dermatologists are speaking out on the legitamacy of the skin brand. Dr. Andrea Dray from Houston Texas did a review on Kylie's Products beginning with the skin care ingredients list. Apparently she didn't like what she saw and immediately denounced the formula saying that the products are no good for the skin.
I personally couldn't focus on what she was saying because her skin was so terrible in the video and she look very frail and unhealthy. I personally like to take skin care advice from people who have beautiful skin.
Dr. Dray started the video by saying she hadn't used the products yet but she had major skin RED FLAGS! Bumps, redness and rosacea around the corners of her mouth, nose and eyes. I personally do NOT believe her review and would NOT take skin advice from a dermatologist with TERRIBLY EMBARRASSING SKIN.  
This is more like a review I would expect or even accept from an actual dermatologist. She was very informative on each product. She was very descriptive of the ingredients and how it felt on her skin. She actually used the product and had no redness, burning or micro tears. She even compares it to more common facial products and says that the walnut scrub (said to cause skin tears) are so finely milled, its smoother than the usual expected texture of daily scrubs but does the job well.
I personally would take advice from this beautiful woman who has a beautiful skin despite doing youtube videos daily. She uses great products and she actually takes the time to make sure her videos are 100% beautiful and clear like a skin care video should.
Subscribe to TheSocialBrooke  on Youtube & @thesocialbrook on Instagram
Let us not forget... Celebrities are human. they have feelings too. be honest and patient. none of us are exempt from error.
- Waist Evolution Team-
Kylie Jenner is very accustomed to the media turning against her. When she rose to fame in 2007 she had so much backlash about her choices to augment what she was not comfortable with pertaining to her body and face. She received major amounts of public opinion on her decisions. They attacked her age, her parents, her security, her insecurity, her sisters, brothers, friends and sanity.
Kylie has admitted to the public that she is devastated and overwhelmed by what comes with fame and fortune. She cant go to public events without major amounts of security for fear of being trampled or even killed.
Kylie does her best at remaining positive through situations like this. Im sure she is leaning on the support of her mom. I can picture Kris now, 10 phones ringing. Call after call extinguishing the media fires that are erupting over people trying to get their 20 seconds of fame, at the expense of her daughter and business.
Lets remember that Kylie is a mother & that celebrities have feelings too. Depression and suicide is REAL!!! So stop!
Good Energy, Honest & Positive!
Here are some of the most positive and honest reviews on youtube. They are not agreeing with everything, but they are not bashing Kylie and her brand. Im sure they will continue to support her. Maybe she can go back to the drawing board, travel to different countries to source better products.
Don't listen to the toxic and clout chasing losers like Jeffrey Star and everyone waiting to take her throne. Lets remember that Kylie is a self made billionaire teenage female. She is the example of what we all can do if we put our minds and heart into what we love.
Don't be so quick to get upset and Imagine it was you on the receiving end of that hate after breaking so many barriers for your generation. Weather your trying to lose weight, want a waist trainer, want makeup, want to wear wigs, want plastic surgery, or just want to be naturally you. You would want the kindness of the world. Try being the first to give it this time.
At Waist Evolution, we encourage that if it makes you beautiful, do opt for it. If it makes you confident, waste no time at achieving it. Remember belly fat is not a determinant of being sexy! Confidence is. So if your feeling insecure about your midsection, we have the best waist trainers that will give you the confidence you need over or beneath your clothing. Before you turn around, your stomach will be gone and your natural confidence will be in tact. Love thy self. Sign Up For the best emails of your life!
Free US & Canada Shipping ●  Free 15 day return  ●  10% off on your first order